| | |
| --- | --- |
| Section title | Section title |
What's new on Dinosaurs Wiki
Date/title

News text
Date/title

News text
Helping out
To write a new article, just enter the article title in the box below.
Not sure where to start?
Adding content
Talk and more...
Check out the community portal to see what the community is working on, to give feedback or just to say hi.
Or head on over to the forums and coordinate with the community on editing, projects, and more.
Featured article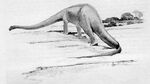 Diplodocus is a genus of diplodocid sauropod dinosaur whose fossils were first discovered in 1877 by S. W. Williston. The generic name, coined by Othniel Charles Marsh in 1878, is a Neo-Latin term derived from Greek διπλόος (diploos) "double" and δοκός (dokos) "beam", in reference to its double-beamed chevron bones located in the underside of the tail.
Featured media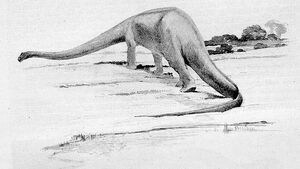 Ad blocker interference detected!
Wikia is a free-to-use site that makes money from advertising. We have a modified experience for viewers using ad blockers

Wikia is not accessible if you've made further modifications. Remove the custom ad blocker rule(s) and the page will load as expected.